This post aims to decode The BF Drop 0001 using research from Asl@ns Army and MBG@.
BF has additionally asked that we read this document carefully: https://www.ukcolumn.org/article/leveson-inquiry-control-press-and-media-david-bell's-common-purpose
SS
Social Services look for babies to take from their parents for adoption.
The Spectator says: 'Should social workers choose to see 'danger signs' in the wrong places, it's all too easy for children to be taken away from perfectly functional homes.'
https://www.spectator.co.uk/2017/09/the-sinister-power-of-britains-family-courts/
Cafcass
What is Cafcass?
Cafcass stands for Children and Family Court Advisory and Support Service. Cafcass represents children in family court cases in England. Operating within the law set by Parliament (Criminal Justice and Court Services Act 2000) and under the rules and directions of the family courts, we are independent of the courts, social services, education and health authorities and all similar agencies.
Our experienced Family Court Advisers may be asked by the court to work with families and then advise the court on what we consider to be the best interests of the children involved in three main areas:
divorce and separation, sometimes called 'private law', where parents or carers can't agree on arrangements for their children
care proceedings, sometimes called 'public law', where social services have serious concerns about the safety or welfare of a child
adoption, which can be either public or private law.
Cafcass was formed on 1st April 2001 and it brought together the services previously provided by the Family Court Welfare Service, the Guardian ad Litem Services, and the Children's divisions of the Official Solicitor's Office.
Cafcass is sponsored by the Ministry of Justice and is a non-departmental public body.  In 2016-17, Cafcass was awarded grant funding of £113.5m from Central Government, plus £0.406m for depreciation. We also drew down from the sponsor separate additional funding of £1.546m for contact services.
https://www.cafcass.gov.uk/about-cafcass/
Increase in Care Orders
Most children are looked after under a care order; the numbers of children looked after under a care order continue to increase and the number who are looked after through a voluntary arrangement continue to decrease.
50,470 children were looked after at 31 March 2017 under a care order, up 10% on 45,750 in 2016 and up from a low of 40,070 in 2014, which represents an increase in numbers over the last three years of 26%. The numbers of children looked after under a voluntary agreement under section 20 of the Children Act 1989 was highest in 2015 at 19,350 but has since fallen to 16,470 in 2017.
https://assets.publishing.service.gov.uk/government/uploads/system/uploads/attachment_data/file/664995/SFR50_2017-Children_looked_after_in_England.pdf
Cafcass care order applications were increasing up to 2017, when they went down fractionally.
Between April 2017 and March 2018 Cafcass received a total of 14,207 applications.  This figure is 2.7% lower when compared with the previous financial year.
Between April 2016 and March 2017 Cafcass received a total of 14,599 applications.  This figure is 14% higher when compared with the previous financial year.
Between April 2015 and March 2016 Cafcass received a total of 12,792 applications. This figure is 15% higher when compared with the previous financial year.
Between April 2014 and March 2015 Cafcass received a total of 11,159 applications.  This figure is 5% higher when compared with the previous financial year.
According to the NSPCC from 2010 to 2016 the numbers of children in care in the UK have risen.  More than half of children are taken into care because of abuse or neglect in England.
https://www.nspcc.org.uk/preventing-abuse/child-protection-system/children-in-care/statistics/
Repeat Clients
Thousands of mothers are having successive children removed from abuse or neglect in their care to be looked after by local authorities or offered for adoption, according to researchers.
Nearly 30% of cases before family courts in England involve women who have been in care proceedings before, confirming the concerns of judges and care professionals that they are seeing young birth mothers appear before them as "repeat clients".
https://www.theguardian.com/society/2014/jun/23/mothers-multiple-children-care
Hampstead Case
Cafcass were mentioned by the children in the Hampstead child abuse case.
'There is definitely a major cover-up going on around this case, due to the amount of "official" people named by those kids. Police officers, Cafcass workers, social workers etc. – the very people we raise our kids to trust without question. … A police investigation was carried out in September. There is a 77 page document of which 2 pages were made available on-line.'  http://wideshut.co.uk/hampstead-abuse-allegations-online-vigilantism-post-saville-world/
'The children's father, Ricky Dearman, was said to be the leader of this cult; other prominent members included the children's headteacher, another teacher, a priest at a nearby church, parents of other children, social workers, Children and Family Court Advisory and Support Service (CAFCASS) officials and police officers. In all, the family claimed that over a hundred people were involved in 'doing sex' to the children.' http://www.spiked-online.com/newsite/article/the-hampstead-cult-that-wasnt-the-satanic-panic-revisited/16802#.WyKbdC2ZPJw
The Hampstead Case Judgement found that children were not abused by: the parents of students at that school, the priest at the adjacent church, teachers at any of the Hampstead or Highgate schools, members of the Metropolitan Police, social workers employed by the London Borough of Camden, officers of Cafcass or anyone else mentioned by Ms Draper or Mr Christie.  There was no satanic or other cult at which babies were murdered and children were sexually abused. http://www.bailii.org/cgi-bin/markup.cgi?doc=/ew/cases/EWFC/HCJ/2015/26.html&query=ZC14C00315&method=Boolean
Family courts
Family courts are secret courts where judges rule in private without a jury that children should be adopted because Social Services have sent them to the courts to meet their targets.
Family Courts are shielded from the media and public scrutiny to protect the child and the family.  This lack of transparency can lead to abuse of power with judges withholding information to conceal their own verdicts.  An obviously unfair decision will not necessarily generate a public outcry, because often the public cannot know.'
Family courts operate differently from criminal courts with a 'different standard of proof: in family courts, a dispute must be proved by the 'balance of probabilities' rather than beyond reasonable doubt. There is also no jury — only a judge.'
https://www.spectator.co.uk/2017/09/the-sinister-power-of-britains-family-courts/
The family, drug and alcohol court, set by Crichton in London in 2008 with its own team of doctors, therapists and social workers, has helped 35% of mothers become reunited with their children, compared with 19% in ordinary family courts.
https://www.theguardian.com/society/2014/jun/23/mothers-multiple-children-care
PAF C23
This relates to forced child adoptions by Social Services to reach Ofsted targets.
PAF C23 is a Performance Indicator (PI Ref No) used by social services between 2001 and 2008 in the annual Performance Monitoring Reports published by Local Authorities.  PAF C23 is a subsection of BV163.
In their 2001/002 Performance Report Redcar and Cleveland say that their variance percentage is due to 'social workers pushing for adoptions in line with Government policy and increased use of external adopters.' http://www.redcar-cleveland.gov.uk/pdf/T3.pdf
Further research: Why are they pushing for adoption?  Is this about trying to increase funding? Who are external adopters?
When were the targets scrapped?
Official Performance Intdicator targets for Social Services regarding adoption were set by Ofsted and introduced in 2001 and scrapped by Labour in 2009 – this was BV163.  But some councils continue to use their own targets for adoption.
The 1999-2000 data set is the second set of data for England published by the Department of Health for the performance indicators associated with the PSS PAF. http://webarchive.nationalarchives.gov.uk/+/http://www.dh.gov.uk/en/Publicationsandstatistics/Statistics/StatisticalWorkAreas/Statisticalsocialcare/DH_4015697
This 2001/2002 report mentions PAF C23 and references stats from 1999. https://www.hertfordshire.gov.uk/statweb/compaperarchive/archive/older_meetings/Reports/103/365/18.pdf
In 2009 there was an early day motion that said PAF C23 should have been revoked in 2008, along with BV163, but it wasn't.  PAF C23 is a subset of BV163 but it didn't go when BV163 went.  Ofsted continues to put pressure on local authorities to increase the number of adoptions; recognises that the only significant way in which this can be done is to increase the adoptions of babies and toddlers.' https://www.parliament.uk/edm/2008-09/958
According to the Transparency Project national benchmarks were scrapped in 2008 but they found that '12 councils in England confirmed, sent, or published documents showing that they use numerical targets for adoption'.
'Whilst we have found no evidence that individual social workers are performance managed by reference to targets, and some councils specifically denied this, it is clear that some councils operate their own internal targets for broader management and performance purposes.'
'Nagalro, a professional association for social workers and professionals in court proceedings, called the findings "a scandal waiting to happen" and "will damage the credibility of those who are genuinely trying to protect children" on twitter.'
http://www.communitycare.co.uk/2016/11/18/councils-setting-numerical-targets-adoption/
Ian Joseph raised PAF C23 as an issue in 2011:
15. The theory is that "adoption targets" (still very much in force via Ofsted PAF C23) are set to encourage social workers to find children languishing in care for years new permanent homes. The reality however is that adopters want babies not older children so social workers seize babies and toddlers to be put into care and from there into forced adoption with the agreement of compliant judges so that targets can be met!.
An article from the Guardian in 2016 coverst the story that Councils are still setting benchmarks for the number of child adoptions. https://www.theguardian.com/commentisfree/2016/dec/13/breaking-up-families-councils-child-adoptions
Ofsted target to double children taken into care by 2020.
How are local care budgets measured?
How could this be?
Claim of lack of resources.
'The available evidence also tells us that children's services have been hit disproportionately by spending cuts and that local authorities have had to face up to a wide range of responses – from freezing pay to closing services and everything in between. Cuts to children's services of around 13% have been reported. … cuts are inevitably falling on preventative services, universal services are being scaled back or targeted on the most vulnerable and 'non-essential' functions such as monitoring and quality assurance are particularly at risk.' https://www.nspcc.org.uk/globalassets/documents/research-reports/smart-cuts-report.pdf
More than half of councils in England are planning to slash costs by cutting spending on services for children. These measures include closing children's centres, reducing support for disabled children and cutting child protection teams.
The Bureau's analysis of past spending data reported to central government shows that children's services have been a bigger cost pressure than adult care in each of the last four years.
https://www.thebureauinvestigates.com/stories/2018-02-07/childrens-services-perilous-as-councils-struggle-to-balance-their-budgets
Stand down.
Additional funds
'Overall, local government spending is paid for by three main sources:
Central Government − 61%
Business rates − 17%
Council tax − 22%'
https://www.eastsussex.gov.uk/yourcouncil/finance/guide
Each child adoption achieves approximately £37k per child for the Local Authority.
SICK.
We know who they are.
How many children are deleted from the system after being taken into care?
Sir David Bell's adoption charity Coram processes 10% of all adoptions.  https://bit.ly/2JP2aBw
Who would have the central access to do that?
DfE collects data from all local authorities in England on which to base its figures. Department for Education.
Damian Hinds MP was appointed Secretary of State for Education on 8 January 2018. He was elected Conservative MP for East Hampshire in May 2010.
Previous holders of this role:
The Rt Hon Justine Greening MP 2016 to 2018
The Rt Hon Nicky Morgan 2014 to 2016
The Rt Hon Michael Gove MP 2010 to 2014
What purpose?
To supply the global child trafficking rings.
'Institutional child abuse is already a common-knowledge phenomenon. From the Presidio affair to Jimmy Saville and the BBC, or from the Vatican's historic involvement in covering-up pedophilia to US legislators' documented trips on the "Lolita Express", from the questions still surrounding Dutroux to the Hampstead doubts, the scourge has been featured in the news, movies, documentaries, art work. There have also been many policymakers, prosecutors, investigators and victims denouncing the very phenomenon; see for example British MP John Mann passionate speech before Parliament on the subject last year, or the extensive report by former undercover Interpol agent (Bannon). Indeed it is a secret de Polichinelle. So the only possible disagreement can be on the scale and systemicity of the phenomenon.' http://www.jar2.com/Topics/Pedo_File.html
Estates.
Underground chambers such as Epstein Island.  The Rothschilds still have use of Waddesdon Manor athough it was handed to the National Trust.
Rothschild country houses that were purchased or built in or around Buckinghamshire included:[1]
https://en.wikipedia.org/wiki/Rothschild_properties_in_the_home_counties
Tunnels.
There is a network of tunnels under the USA which link to all the major ports, airports, and places such as the Getty Centre.
Manchester has a network of underground tunnels, mines, and other hidden spaces. https://twitter.com/HiddenManc?ref_src=twsrc%5Etfw&ref_url=http%3A%2F%2Fhidden-manchester.org.uk%2Fabout.html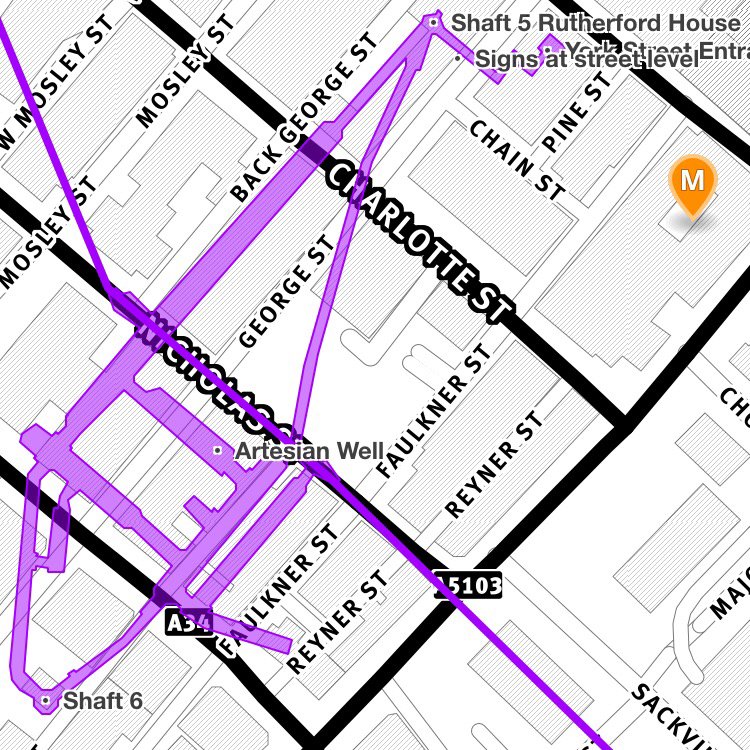 Bottom of map reads – Important disclaimer: the places mentioned on this site are dangerous, private and are not to be explored without permission, safety equipment and proper training. Inclusion of information on this site does not comprise promotion or approval of trespassing.
'There are dozens of hidden tunnels, vaults and bunkers hidden deep beneath the
UK.' https://www.thesun.co.uk/archives/news/112471/the-spooky-hidden-tunnels-and-vaults-beneath-britain-would-you-dare-to-enter/
Secret network of Cold War-era tunnels beneath London revealed on newly-released Land Registry data.  Authorities always been reluctant to publicly confirm the existence.  Reveals various tunnels and underground chambers beneath London owned by the Post Office, BT and MoD. http://www.dailymail.co.uk/news/article-5192505/Documents-reveal-tunnels-hidden-UK-streets.html
'The existence of a secret network of Cold War-era tunnels beneath central London can be confirmed by recently released Land Registry data, Who Owns England can reveal.' https://whoownsengland.org/2017/12/15/how-land-registry-data-reveals-londons-secret-tunnels/
Cemex connected to crossrail.
Chauffeurs.
Network.
Sir David Bell's Common Purpose network.
Global.
Ports and shipping cargo containers are used to move children around the world.
What is the common link to grooming gangs?
Part.
Why would they allow this?
Appointed guardians
A Guardian is appointed when the court wants an independent view of what has been happening and what should happen in the child's life. A Children's Guardian will normally be appointed in certain court proceedings under The Children Act 1989. Children's Guardians are also involved in adoption proceedings. The Guardian will contact you soon after being asked by the court to investigate the case. The Guardian's involvement finishes once the matter before the court has been dealt with.
Who are Children's Guardians ?
The Guardian will have been appointed by the court from the local CAFCASS office. These are professionally qualified social workers with considerable experience of working with children and families. They do not work for the local authority which is involved in your case.
What does the Children's Guardian do?
The most important duty of the Guardian is to safeguard the child's welfare. S/he has to help courts make decisions about what is best for children and normally needs to visit the people concerned, study the relevant case files and get to know the child(ren) involved. Once the necessary enquiries have been completed the Guardian will write reports for the court in question. The report will give the Guardian's views and recommendations and, if the child is able to express an opinion, will include a section about what the child says. The Guardian will work closely with the child's solicitor to present the case to the court. This may involve calling witnesses on the child's behalf. The Guardian may also be called to give evidence and may be cross-examined.
http://www.familieslink.co.uk/download/sept07/What_do_Guardians_do.pdf
Tip of pyramid.
Control.
They know who they are.
Once names are outed they will hang.
Nat sec.
Pattern.
Far-left infiltration of education.
 'Consciously or subconsciously, the educational elite indoctrinates a generation of young people. The dominance of the Left is deep-rooted and for all to see, especially when it comes to the teaching of history.'
https://www.telegraph.co.uk/education/10565264/Left-wing-thinking-still-prevails-in-schools.html
The National Education Union (NEU) clearly believes it is a force for good but experience suggests the far-left elements of the NUT will soon try and call the shots with potentially disastrous consequences for parents and pupils around the country.
Thanks to its left-wing infiltration, the NUT has been on the wrong side of every argument about raising education standards.
The takeover of the NUT by the far left began in the 1980s. Resistance was steadily crushed, especially once Christine Blower, who once stood for the London Assembly as a candidate for the London Socialist Alliance, became the union's general secretary in 2009.
https://policyexchange.org.uk/school-superunion-offers-even-more-power-to-the-far-left/
https://www.thetimes.co.uk/edition/comment/school-superunion-offers-even-more-power-to-the-far-left-fqjlv6wvz
Islamic infiltration of politics.
Tony Blair 'repeatedly went out of his way to reconcile Islam with the west, above all with America. … While the west must address its shameful ignorance of Islam, he later suggested, "it is time also for parts of Islam to confront prejudice against America" – not only Islam, but "parts of western societies too". http://www.freemasonrywatch.org/reorder.html
Muslim Members of Parliament:
Peers
Mayors
https://en.wikipedia.org/wiki/List_of_Muslim_leaders_and_politicians#United_Kingdom
Tony Blair's Faith Foundation charity advisors 'linked to Muslim Brotherhood'. https://www.independent.co.uk/news/uk/home-news/tony-blair-s-faith-foundation-charity-advisors-linked-to-muslim-brotherhood-a-group-he-himself-9259397.html
Steer ship.
Narrative.
Victimhood.
Push towards pedo legalisation.
Toleration pushed mechanism.
WE WILL NOT ALLOW THIS.
Pure evil.
Additional Research
Missing Children
'More than 10,000 children in care were reported missing last year, amid fears that vulnerable children have been subject to grooming and exploitation.
'As many as one in ten children in care went missing during 2017, official figures have revealed, with many children disappearing several times a year.
'Some of the children were reported missing for more than a month, the Daily Telegraph reports.
'There were 1,720 cases of children disappearing for more than a week, among 60,720 total reported disappearances last year, the Department for Education statistics show.'
http://www.dailymail.co.uk/news/article-5642017/More-10-000-children-care-went-missing-year.html
140,000 under-18s vanish across the UK each year. http://www.dailymail.co.uk/news/article-2638708/Faces-Britains-lost-children-Missing-People-launches-The-Big-Tweet-campaign.html
Youth homelessness charity Depaul UK has announced the appointment of Missing People chief executive Martin Houghton-Brown as its new leader. https://www.civilsociety.co.uk/news/depaul-uk-appoints-missing-people-chief-executive-as-its-ceo.html#sthash.LWzzSXCW.dpuf
Martin Houghton formally worked for St Johns Ambulance, which connected to the Red Cross.  Remember what Q said about Red Cross it is a Rothschild scam.
Red Cross Corrupt

#34407
Q!ITPb.qbhqo 5 Dec 2017 – 4:01:17 AM

Red Cross is corrupt and used as a piggy bank.
Future topic.
Diseases created by families in power (pop control + pharma billions kb).
Think AIDS.
Future topic.
Relevant.
#FLYROTHSFLY#
Q
#34663
RED CROSS RED RED.
NK.
Hussein.
ASIA.
Why was that STRINGER sent out?
Decode.
News unlocks message.
Future proves past.
Where is the RED CROSS?
Runs deep.
Children.
Pray.
Q
Coram Adoption Company
I'm wondering if Sir David Bell has anything to do with all this? Here is my research on the dubious past of Sir David Bell who now runs Coram, a children's services group, and formally Common Purpose. https://bit.ly/2JP2aBw
The International Centre for Missing Children (ICMEC) estimates that 8 million children are reported missing each year around the world. http://www.jar2.com/Topics/Pedo_File.html
Indecent Images of Children – New Sentencing Laws
Paedophiles who trade child abuse images will not be sent to prison: New sentencing laws suggest community punishments.  The Sentencing Council suggested 'high level community orders' for those convicted of trading or possessing child pornography. https://theukdatabase.com/uk-child-abusers-named-and-shamed/calls-for-change-in-law/corruption/no-more-jail-for-indecent-images-of-children/
Madeleine McCann
Journalist and Broadcaster, Sonia Poulton, explores the history and relationship between the police and Kate and Gerry McCann – parents of Madeleine McCann, the world's most famous missing child.